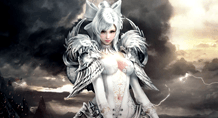 Revelation Online Open Beta & Early Access
GM2V
Date: Feb/19/17 20:54:33
Views: 1140

After three Closed Betas, Revelation Online will finally be entering Open Beta On March 6th. That's right, the time is almost upon us. Soon, you will be able to keep any and all progress made in-game instead of having it wiped within around two weeks.
Unfortunately, the game will not be launching with French and German servers, but My.com will be providing French and German players with "a free transfer tool" upon the release of said servers. This will allow them to play at launch without fear of having to start over.
While Open Beta begins on March 6th, Founder's Pack owners will be able to enter the game on February 27th as part of a Founder's Pack-exclusive head start. Additionally, name reservations will open on February 14th for Deluxe Pack owners, whereas owners of the other Founder's Pack tiers will be able to reserve their names at a later time.
You can read more about the impending Open Beta launch on the official website.