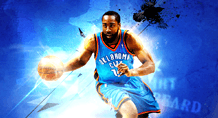 NBA Live Mobile Madness Update
GM2V
Date: Apr/04/17 04:06:03
Views: 1137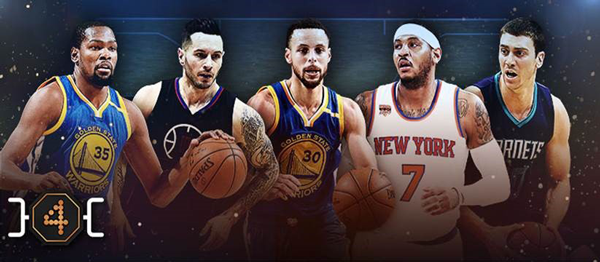 The program starts March 13th and will run the duration of the month so keep checking back for new details.
Update March 16
Mobile Madness continues! We hope you're enjoying the program so far.
Here's some new details:
20 'Round of 64' Mobile Madness Players
We're releasing 20 players from the first round of the tourney. These are players whose schools are playing this round. The list includes:
Gold
Jeremy Lin
Randy Foye
Marreesse Speights
Jason Terry
Channing Frye
Aaron Brooks
Rudy Gay
Anthony Tolliver
Nik Stauskas
Jamal Crawford
Elite
Ben Mclemore
Tyus Jones
Gordon Hayward
Seth Curry
Ben Simmons
Jodie Meeks
Kyle Korver
Shabazz Napier
Michael Beasley
Jameer Nelson
Sets
There is some exciting news when it comes to Sets as well:
You can turn in Campus Heroes players to earn a Mobile Madness Gold or Elite player.
You can turn in 10 Gold Mobile Madness players for an Elite Mobile Madness player.
Round of 32 Sets will be available on Saturday (3/18)
Live Events
Continue to check out the different Live Events. These events will be in the locations of the Round of 64 games.
Lastly, you'll be able upgrade your 83 OVR to a 86 OVR and get a 2% coin boost.
Update March 23
We're down to the Round of 16.
Here's what's happening in Mobile Madness this round:
5 'Round of 16' Mobile Madness Players released today including:
- Brandon Ingram
- Frank Kaminsky
- James Harden
- Doug McDermott
- Dwayne Wade
Throwback Thursday features Trey Burke. Burke had one of the best shots in tournament history when he drained a 30 footer to force overtime in a Round of 16 game
And finally you can upgrade your Mobile Madness Masters to an 89 OVR with a 6% Coin Boost
Update March 25
Saturday
We're down to 8!
Mobile Madness continues – here's the details:
5 'Round of 8' Mobile Madness Players released today including:
- Chris Paul
- Paul Pierce
- Blake Griffin
- Jimmer Fredette
- Kemba Walker
As you know Saturdays mean Legends. Today's Legends feature two players who were dominant back on college (and ended up having pretty good NBA careers as well) – Magic Johnson and James Worthy. Magic gives you a chance to add that coveted high OVR PG to that Defensive lineup.
You'll also be able to upgrade your Mobile Madness Masters to a 92 OVR with a 10% Coin Boost!
Update March 30
We're down to four! Today, we have opened up the sets to advance your Mobile Madness Masters to 94 OVR. The elites required to do so won't be available until this weekend, but you can "skip" the line with the "Glass Slipper" topper available in the "Relive the Madness" bundle! This item can be placed into the Master set to take the place of a Mobile Madness Elite.
Saturday (April Fools)
o 1 Stamina Day!!
5 Elite Round of 4 players in packs today including:
- JJ Redick
- Tyler Hansborough
- Kevin Durant
- Carmelo Anthony
- Stephen Curry
You can now use those elites to upgrade your Mobile Madness Masters to 96 OVR with 20% Coin boost
Congratulations North Carolina wins the 2017 NCAA National Championship!!