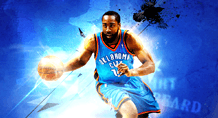 Game Experience of the NBA Live Mobile
GM2V
Date: Apr/13/17 04:35:35
Views: 1260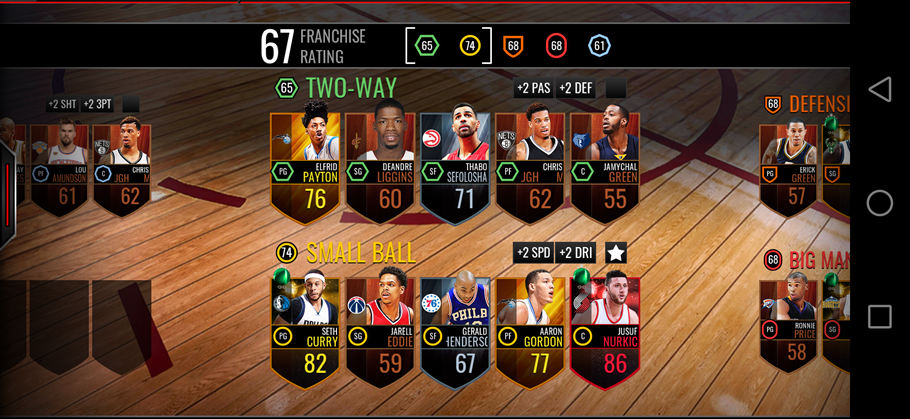 Yesterday, I tried playing the NBA Live Mobile and today I will share my feelings about the first try.
After learning the Tutorial, I created my team and found there are three ordinary players in my auction, then I tried selling them and got 200k NBA Live Mobile coins, don't ask why I could got so much, Lol, it's a secret. Then I bought four Team of The Week Packs and got many players, including Seth Curry and Jusuf Nurkic. I tried various lineups to play the game and here is final list of my favorite lineup:
PG Seth Curry 82
SG Jarell Eddie 59
SF Gerald Henderson 67
PF Aaron Gorddn 77
C Jusuf Nurkic 86
Haven't lost even one match till now in Season Mode, and defeated many Strong Team, like Warriors.
In the lineup, Seth Curry and Jusuf Nurkic worked well in match. Seth Curry is also good at three-pointers though he is not famous for his brother Stephen Curry, and he has got 68 points by Three-point shot till now. As for Jusuf Nurkic, he is a brave one too, I am admiring of his pick. Are there any players competent on SG and SF. Any one have any good suggestions?
Then, I want to share the experience of this game by playing till now.
Firstly, It is difficult to break the defense in position. Secondly, most players could Score by Three-point shot if no one defend him.The success rate is too high ! but Alley-oop is hard to perform in game, havnt done successful one in matchs till now. Sometimes players couldn't pass ball accurately, it's a bit difficult to control. And the npc always know how to Double-team in a match, a timing pass will threaten you a lot. however defense is easier, If you are new for the game, just keeping press the defensive key.
In general, its worth to trying the NBA Live Mobile for you, and Look forward to your comments and suggestions!