Earn NBA Live Mobile Coin by Collecting Trophy Collectibles
GM2V
Date: May/15/17 23:00:28
Views: 1024
Life is a lot easier in the world of NBA Live Mobile when you have plenty of Coin to help you along. Usually you can earn NBA Live Mobile coin by collecting trophy collectibles fast and safe. It's money that you need in order to purchase the best players for the best positions in all the possible line-ups, win your games and get that team of legends you were hoping for.
Collect trophies for a pack of random Coin collectibles
4 Bronze trophies, 4 Silver trophies, 4 Gold trophies to earn a pack of 6 Coin collectibles that can be worth up to 1000K coins.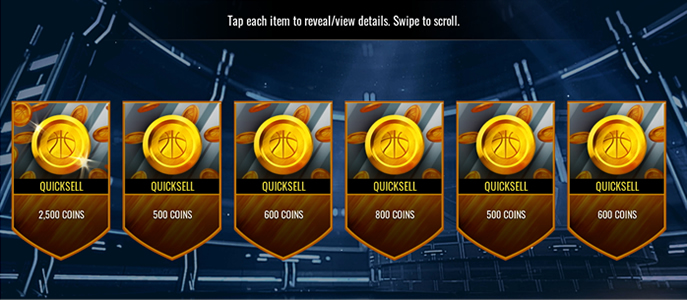 This way is your best choice to get coins, best and safest! I am sure most of players have tried before. Besides, i need to remind every player, if you want to know more ways to get coins, click here!