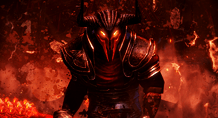 How I Made 3 Mirrors in 5 Days 100% Solo and No flipping on PoE Delve
GM2V
Date: Sep/07/18 14:12:16
Views: 4855
Figuring out the most beneficial techniques for farming is what I usually enjoyed probably the most in PoE, calculating each and every map's avg return and ways to run them for essentially the most chaos/h is what I seriously like carrying out, when I saw the new Zana mods I figured what may be an incredible strategy to farm and turns out it seriously was. I'll be detailing how I climbed to 170ex day by day as I assume it may well give the ideal insight on a tactic and quick progression in a new league. Leagues begin at six pm in my timezone to ensure that the point of view ill be providing, also omitting sleep but I slept 2 to 4h each morning with an occasional 30min nap.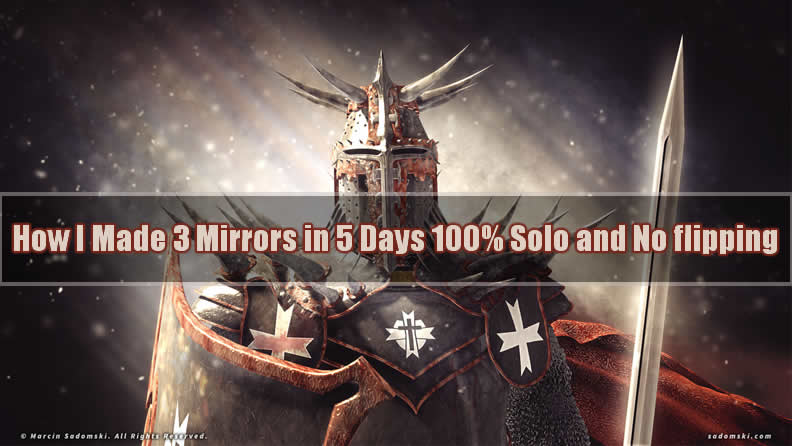 In involving and during every block there was a lot of time "wasted" on moving elder, trading breaks, fixing elder, and organizing tabs, I'd guess it was 60% mapping and 40% not mapping.
Friday 6 pm to Saturday 3 am
9h was how extended it took me to hit maps, my technique was to start with my endgame character that is poets arcwarp so i wouldn't need to roll my endgame farmer later. To me, that's the very best construct to farm higher maps specifically on a spending budget as I really consider a 15ex arcwarp is as speedy as a ts with 100ex and no support. Soi got to blood aqueduct in 5h with self-cast arc and began farming humility cards and do chaos recipe for the subsequent 3h to get my pens, I bought 1 for 16c and a different for 25 with 10 humility drops and various chaos recipes, then 1h to accomplish a9+a10+labs
Saturday 3 am to 1 pm
This was atlas setup time along with the worst element of a brand new league for me as I've to get and run ~80 maps solo, I spent several hours acquiring all t1-t7 maps and undertaking chaos recipe even though completing them. My tactic was to farm shaped channels to sell tabulas and t8-t11 maps, i could not afford the t8-t9 maps for atlas as they have been around 7c every so I skipped them for now, got my t10 orb at about 1 pm, set up the elder blob and began my farm utilizing 2 white sextants and monstrous treasure when I hitbox mod, I used all my earnings to purchase as numerous monstrous treasures as I could afford along with other currency that would gain worth like vials and chisels
My technique relied on Zana eight so I started purchasing a lot of gracious master and Master seeks to enable and looking to proc it on every single map with reseal, this was 2c and 5c respectively, which after you contemplate she opens a t11 map I was basically producing dollars by using the prophecy
Saturday 1 pm to Sunday 6 pm
At the finish of this channel farming I had around 20ex, had an extremely significant provide of t8-t11 maps which had been selling for 4-8c every single, my largest trade was 10 shaped UG for 80c, I produced about 8 full tables which sold for 24c each and every, a lot of chaos recipe was completed, I also bought 13x enlightens and got them to lv2 for 300c profit on them, when I moved out I had 15 shaped channels and 20 shaped UG which sold for ~6c every in the subsequent handful of hours. Here I completed my build acquiring impulse, choir, a lot more pens, 2x 21/20 arc and warlords ring for 14ex total, now was the time to switch places as t8-9 maps were beginning to drop in cost and I got my Zana to 7. My map watch showed 98 channels completed.
Sunday 6 pm to Monday 11 am
My new farming spot became siege with Zana upgrade, I moved my elder blob to siege and completed all t10s and 1 of every t13-t16, I chose the most highly-priced ones as these are the ones I'd be dropping inside the siege. I stopped doing chaos recipe here is I figured I was generating a lot more by mapping and I truly dislike recipe. This can be where it started to get silly as I was paying 7c to get a t15 map which expenses 25c in the time, I was dropping a lot of maps in siege and they were selling for any quite higher value, 8c 10c 15c 21c 26c 40c for respectively t11 - t16, employing MT as substantially as I could and in some cases rerolling sextants to seek out it, from here on I was getting some shoulder bases each and every hour that'd sell for 5-40c, at the end of Monday I had sufficient to buy a headhunter and around 10ex left, as I was about to hit zana8 it was time to switch places once more, my map watch showed 55 Sieges completed.
Monday 11 am to Monday 8pm
At this point I was lv94 and #30 on global ladder, regarded pushing one hundred on siege but decided to just farm currency and ignore ladder, as guardian maps and sextants became much more inexpensive I went to try farming hydra till my Zana eight, in part due to the fact zones are far better and I just felt like it may be extra profitable than siege, I managed to just barely sustain hydra with three sextants because of MT producing 5 occasions, map watch showed 34 hydras completed.
Monday 8 pm to Thursday 4 pm
I already knew elder burial was at the least close towards the greatest farming map inside the game so there I went, did all t11-t16 for the 4th sextant and moved my blog. I tried to have the 5th sextant but didn't full the quest soon after killing guardians on red, I guessed it was bugged and moved on, at the very least got 4ex from guardian drops so not time wasted. I spent all this time carrying out elder burial and didn't get any doctors, pretty unlucky. Decided it wasn't gonna get cards I'd just up my map drops and moved to Haunted Mansion because it had wonderful density and I'm not a big fan of UG.
From here on, white sextants have been dirt low-cost and I crafted practically every map with all the very same mods, rerolling until I got them, MT+2xAddMobs+abyss, from time to time would take 20 secs for MT but 20c for any ~100c mod was a bargain. Every abyss jewel would sell for 7c+ so a single abyss sextant would yield 21-35c + maps and currency
I traded my HH for zerphi+12ex which seemed an incredible notion as zerphi was 43, nevertheless, there was no demand for it and the price tag kept dropping, the very best give I got until now was 25ex. Following all the burial farming and converting each of the map drops I had 53ex which was sufficient for my first mirror, My map watch showed 87 burial chambers completed
Thursday 4 pm to now
HM was generally burials on steroids, I was obtaining much far better map drops and also to their cost was tanking I nonetheless managed to create 50ex in a 24h period, on avg I'd map for 7h straight, have ~50 t16 ~20 t15 and a few t13-t11, this would take me 30min-1h to sell and get me 30ex, several hours ago (Wednesday 11pm) i converted all my maps and currency to ex and had 60ex, bought my 2nd mirror for 55 and have barely adequate to continue mapping comfortably, if I sold everything I have in the league I could obtain the 3rd mirror soi think it counts as 3. My map watch shows 102 HM completed
Ending
This can be provided that I am willing to no-life it, I will be exploring delves as well as other builds using a considerably more moderate playtime from now on. High tier maps are dropping quickly with guardians from 33c to 25c in just 8h, my guess will be they'll level at ~18c following folks get their zones up and start out farming +5s, also I did my component on raising value of chaos by sinking thousands into Zana mod, I count on it to be pretty high this league. Elder HM won't be almost as lucrative anymore but nevertheless a decent farm and ill be seeking forward to locate the following most effective issue when my farming itch return. Thanks for reading, I'm up for any inquiries, golf! Of course, you can get the really cheap poe xbox currency here, GM2V is a reliable online PoE Service store, where players can get all kinds of items and currency that they wish to obtain in Path of Exile!