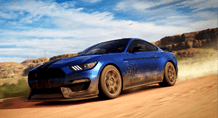 Gm2v June Promotion
GM2V
Date: May/31/17 20:56:05
Views: 1117

Time keeps on slipping into the future, and June is upon us. The beginning of summer - or winter, for our friends in the southern hemisphere - it's the halfway point of the year, and a herald of changing seasons.
And no matter where you call home, Gm2v's June Sale is ready to mark the passing of the seasons with incredible deals on Virtual Currency, Power Leveling, Items, and Accounts for your favorite MOBA, MMORPG, Mobile Game, or In-Game Purchases!
Get up to 10% off our Hot Games sale, saving massively on June's hottest titles!
Gear up for The Elder Scrolls Online's new Morowind expansion with Gold and Power Leveling on Xbox, Playstation, and PC. Don't let the dangers of Morrowind keep you from soaking in the gorgeous new vistas, strange landscapes, and unique Dunmer culture on display - explore the island of Vvardenfell in confidence!
And speaking of beloved, venerable RPG franchises with new areas coming this June, Final Fantasy XIV looks to continue its run as one of the most gorgeous MMORPGs of all time, with the breathtaking Stormblood expansion coming on June 20th. Make sure you're ready to take in the sights, with extra Gil and Power Leveling on PC and Playstation.
Speaking of beloved RPGs, MapleStory holds a special place in many gamer's hearts. And whether you're a veteran of the game, or diving into its adorable, addictive world for the first time, you always need more Mesos - and we've got you covered, both for the EU and US versions, as well as Nexon Cash for the latter.
Looking for something more fast-paced? Peel out with Credits and Power Leveling for Forza Horizon 3 on Xbox One and Windows 10 - tear up the new Blizzard Mountain, race in immaculate style with the Porsche Pack, or let your inner child out to play with the Hot Wheels Expansion - but however you decide to tackle the award-winning racing sim, you'll be racing with an edge.
The NBA finals are a highlight of every June - gear up to watch the Warriors take on the Cavaliers with NBA Live Mobile - and of course, we've got the NBA Live Mobile Coins to give you the upper hand.
Deals On Top Of Deals
Whatever your game, Gm2v has you covered. And during the month of June, you can get an extra 5% off by entering the code "JunG" at checkout.
Don't wait - get to the game you want to be playing, with Gm2v!