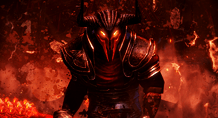 What to Expect from the 3.1.0 Path of Exile Update?
GM2V
Date: Nov/06/17 22:09:36
Views: 958
Rumor has it that Path of Exiles 3.1.0 update is just around the corner with the development plan scheduling the release December 8th. This will allowing us to reign in the holidays in more and exciting content. Before the next update is released however the long lived, and praised Harbinger League will be ending on the 4th of November. While the bulk of what is going to be included in the 3.1.0 update is unknown, there has been some official information released regarding future components of the Harbinger League.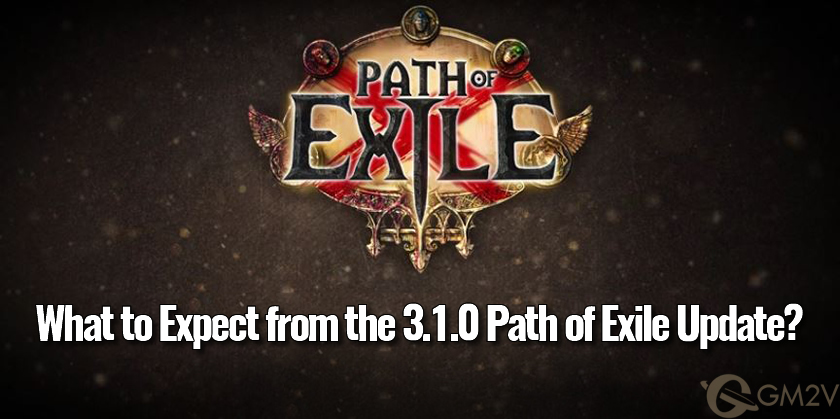 Plans on the Future Integration of Harbinger Mechanics
A post recently made by Grinding Gear Games developer Qarl has revealed that GGG had taken a long look at what the Harbinger League added to the core game play of PoE. Unfortunately, they have decided that most of what Harbinger offered wasn't suitable in the long term for PoE core mechanics. There is a silver lining to this however, despite not being added to the core game, GGG has decided to make Harbinger available as a league option as a Zana mod. The update adding the Zana modification to maps will not be present in the upcoming 3.1.0 update, but will be added later.
Two map status affecting orbs were added with Harbinger, the Orb of Horizons, and the Harbinger's Orb. These two orbs will not remain within the core game as GGG felt it was to easy to skip map tiers and made the Atlas of Worlds less useful when maps were being used. The Ancient Orb will also not be added to the core game as they felt it provided to much of a shortcut to end game equipment.
Grinding Gear Games has decided to keep one element of Harbinger, the Orb of Annulment lead to some very interesting, and intriguing results. Many people were happy with the high risk and potentially terrible or fantastic results it could have. As a result of this, they will be adding the Orb of Annulment as a standard drop in the future update. The Orb of Binding, and the Engineers Orb however will not be added to the core game, as their function did not serve any interesting or unique function.
The new currency shards that Harbinger added will also not be added into the core game. Any currently existing shards will not be changed, or removed in any fashion. In the future however these shards may be made invisible to help reduce clutter in your stash.
Harbinger also added quite a lot of unique items, including "The Flow Untethered and The Tempest Binding". While not a single unique item is going to be added into the core game of PoE. Features from the two named items listed before will in some form or another make an appearance in the 3.1.0 update. These Unique's will be available for drop from Zana, when the league becomes available for play through her map modifications. Unique items added from Harbinger won't be re balanced, the chance for unique shards will be modified to make them accessible from Zana in the future.
It seems as if virtually most of Harbinger's additions will not be integrated in any meaningful capacity. It's quite a shame as well, I personally believed that many of the Orbs and functions were quite useful, with the exception of the Engineers Orb.
Hopes and Speculation
While being rather vocal about the future plans with Harbinger's content, the bulk of what will be added in the 3.1.0 update remains a mystery. Obviously a new League will be coming along, but what exactly the premise behind it will be is completely unknown. Speculation is fine and dandy, but there isn't even a basis for us to speculate just what exactly will be in this update. We can hope that the new league added will help alleviate some EXP gain issues when you begin to knock at the door of end game. I know I find it rather dull to constantly hit the same speed bumps at almost exactly the same part of the game repeatedly, and I'd be as bold to say others are a little tired as well. Something that adds a fair challenge, but also a fair reward to those willing to take the risk, much like all other PoE content is crucial I believe. While I believe the Endgame is enjoyable, the build up to it is rather dull, I would personally love a challenge league that ramps up in difficulty and rewards based on your actions. Let it be known however, I am a sucker for train like momentum, and if a challenge league offered me that style of play I would be all over it in a heart beat.
Lacking the ability to speculate in any meaningful way, what we're left with are our hopes of what could be coming within the 3.1.0 update. I think a huge wish for players post 3.0.0 update is to give Energy Shields some love. Their nerf was completely valid in previous updates, but now its obvious that ES was hit way to hard, it's dropped off the face of comprehensive meta builds almost entirely. Tweaks are to be expected, and PoE has had some unfortunate knee jerk reactions to nerfs that weren't all that bad, but this time it's valid to ask for a re visitation to Energy Shields.
Wealth is another issue PoE has always faced, with the wealthy getting wealthier as time goes on. The challenge leagues unfortunately help build upon this issue. I simply hope that the next league will be less about RNG and wealth, and more about explore able, meaningful and interesting content.
My largest hope however is that GGG revisits their idea to not integrate Harbinger's into the core game. I believe Harbingers fit quite well within the core game play of PoE. Many encounters forced me to use tactics and strategy to clear them out effectively. This was magnified in any instance where I was fighting them in an enclosed space, the interior locations within Sarn are an excellent example of good Harbinger encounters at a fairly early area. It added a lot of life into the game and I'll be sad to see it go, and Zana modifications just don't have the same style of flare.
As always, we must temper our hopes with the reality that not everything we want is what we're going to get. Our complaints may be completely swept away with whatever content and new challenge league lurks around the corner. So here's to hoping that within the next couple weeks more official news is posted about just exactly what we're going to be getting.
Until next time Exiles, Tala Moana.