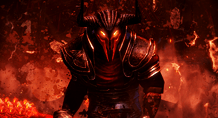 POE 3.4 Delve: Some Insight and Ideas from A Longtime Player
GM2V
Date: Sep/28/18 14:59:25
Views: 1418
Let me start out by saying I adore GGG and this fantastic game they made. I've nicely more than 10,000 hours within this game more than the last five years and have gone from a college student playing over 80 hours per week in closed beta, to a filthy casual finding 3-5 hours per day of playtime if I'm fortunate now in SC. I work 50-60 hours a week and don't get to play as much as I would like, but I still try and get 2-3 days to no life to start on the leagues and I really like that new fresh league feels. I utilized to grind out 8/8 then 40/40 each and every league, but now I just go for 36 or 37 and then start out an HC SSF character until the 1-month race. Should you ever get burned out in trade league I highly recommend starting an SSF character, HC or SC does not matter it is actually just so much fun. I am at present at 24/40 and just hit Zana 8 final evening and loving this league so far.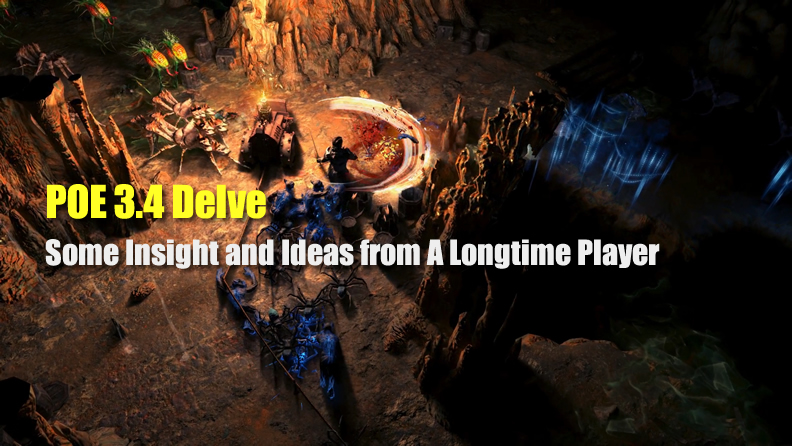 Delve. This league had sooooo considerably potential and using a handful of tweaks I nonetheless believe it could be among the list of greatest leagues. I can not understand why GGG wants us to split our time so equally and regularly among Maps and Delving. A different huge issue may be the lack of something added to maps in the league; mobs, products, quantity, etc. Just about each other league added one thing towards the mapping expertise so why not Delve? I have had a couple of suggestions and so have quite a few others on the best way to make this league feel much better, and a few tips on a couple of other items, so right here goes.
#1 Add 1-3 packs of mobs about every single Sulphite cache within the map. It could be a fast fix like adding some packs from the map or go additional and have delve mobs break through the ground type like Abyss mobs.
#2 Improve the Sulphite capacity. I'm not saying we need unlimited amounts, but I feel it really should be in the 50-100k region. You nonetheless have to run the maps and collect it, so who cares should you map for 1 hour to do 1 hour of delving, or map for 1 week to Delve for a week. It is actually nevertheless the identical balance of time. I hate when I am trying to spawn Uber Elder and my capacity is full and I hold seeing the +0 Sulphite gained from Niko. Often I just choose to focus on 1 point at a time and not go delve at this time.
#3 Decrease the cost of delving, even though it implies lowering the loot. No other league was so divided from the league mechanic. Even at 1: the 1.five ratio of mapping to delving it is not adequate. I believe an hour of mapping should really yield 2-3 hours of Delving at the comparable monster level. That is Delve league, not vanilla mapping league, we've had that for lengthy sufficient.
#4 Challenges - I'm ok with them becoming tough, but the super RNG gated ones must be tweaked. Perhaps like total 4/6 on the circumstances or something. Going to become rough getting 36 with my restricted play time this league, but I really should be capable of doing it.
Prophecies - Read this a single from a further user and liked it. Make all prophecies complete-able in maps. No extra backtracking to low lvl zones.
Lab Enchants - A different 1 from someone on Reddit. Make the lab enchant a currency item or token which can be made use of later on whatever piece of gear you want. Or at the least give us the solution to narrow down the helm enchants by a specific kind like Minion, Aura, Melee, Ranged, and so on. With each and every new talent added the number of enchants grows and tends to make it harder to acquire a usable enchant on the appropriate helm base.
Really feel free to add any suggestions, I think constructive criticism is fantastic and we realize that GGG reads and reacts to a number of our suggestions so let's preserve them coming, in a positive way! I hope this guide can help you, more tricks and tips, you can visit our website, furthermore, there you will find the cheap POE Xbox currency you want, to get more information click here.