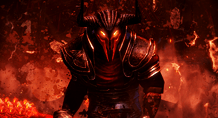 Path Of Exile "War For The Atlas" Expansion Is Coming Next Month
GM2V
Date: Nov/20/17 02:14:55
Views: 987
Having released its last expansion in August, Path of Exile is now receiving its next one called "War For The Atlas".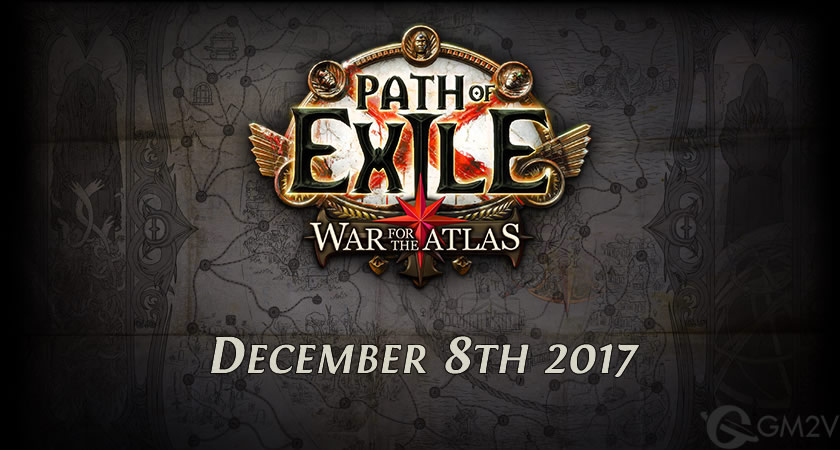 Announced with a dark and grotesque trailer, "War For The Atlas" will be a massive new expansion with a ton of new content and new mechanics implemented in the game for the PC and Xbox One. The expansion focuses on a war for domination upon the Atlas, between the Shaper, who was first introduced when the Atlas of Worlds released, and the Elder.
The expansion will implement tons of new gameplay content in the form of a whole new endgame system, 32 new maps, new types of items, and gems.
Both Shaper and the Elder are neutral forces battling over the Atlas and it's up to you to decide who will lose and who will gain territory. The map will be marked with different markings for each being and when you enter and clear any of those maps you define the outcome of the war.
Depending on whose map you will choose to clear, you will face a different ability when you are actually in battle. For example, if you enter an Elder map you will notice grayed areas on which tentacles crawl around and these weaken your character significantly. Shaper maps have also some unique difficulties but both of them are really challenging and rewarding for the player. This makes a new change for endgame material since players will choose those maps over the ones they were grinding on every day.
When it comes to gear, "War For The Atlas" is bringing two new types: Elder (which is portrayed with tentacle background) and Shaper (portrayed with Void background) which offer powerful properties, destined only for these items. These items can be only found in Elder and Shaper maps and are extremely rare to obtain.
As for gems, you will be able to try out 10 brand new ones some of which already seem like they can "house" a whole build on them like Cremation which is a green gem that makes a nearby corpse erupt and create a geyser on its place.
Last but not least, the Abyss Challenge League is coming to Path of Exile, for which information will be revealed in the next weeks. For now, all we know is this:
Alongside the expansion, we're also introducing the Abyss Challenge League. Fight foes that spill forth from the underworld beneath your feet as you journey across Wraeclast. Claim valuable new Abyss Jewels to customise your characters and items in new ways. We'll post detailed information about how the Abyss Challenge League works next week.
Path of Exile: War for the Atlas launches on December 8 (Pacific Time) on PC and shortly after on Xbox One and we can't wait to try it out. For those who want to support the developer team, Grinding Gear Games has announced new supporter packs which you can buy to obtain cool loot for the game.