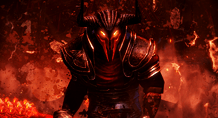 Path of Exile: Features of the Bestiary
GM2V
Date: Feb/27/18 04:04:17
Views: 1092
Path of Exile: Bestiary will be available on PC on March 2nd, 2018 with the Xbox One version following a week after. The features of the Bestiary update include:

The Bestiary Challenge League: With a fresh economy and brand-new mechanics, the Bestiary Challenge League is ideal for existing, returning, and brand new players to experience the award-winning gameplay Path of Exile has to offer.
Capture Dangerous Beasts: Track Wraeclast's most dangerous animals, weaken them, and capture them to make them your own. There are around 250 regular beasts and 40 legendary beasts to capture.
Complete your Bestiary: As you capture beasts from across Wraeclast, they are marked in your Bestiary, a permanent record of your progress through this league.
Populate your Menagerie: Visit and observe the beasts you've captured whenever you want, then use them to fuel your Beastcrafting.
Beastcrafting: Perform the ritual of Sacrifice by Combat at the Blood Altar to create and augment potent items. There are dozens of powerful recipes that require the sacrifice of different combinations of beasts that you have collected.
New End-Game Foes: Capturing and crafting with the right set of beasts may grant you entrance to difficult spirit boss encounters with powerful unique item rewards.
Bestiary Sets: The Bestiary League contains four new sets of items based on the powerful spirit beasts. Mix and match them with other items and discover potent new builds.
The Story Continues: High-level players will be able to challenge The Elder and The Shaper simultaneously, deep in the center of the Atlas of Worlds - the toughest boss encounter in Path of Exile yet!
New Unique Items: Harness the power of 29 new Unique Items and completing new Prophecies to transform your items to one of 30 new Fated Unique Items.
New Gems: Discover and build around three new gems including the new skill Spectral Shield Throw and the new support gem Summon Phantasm on Kill.
Ascendancy Class Revamp: Explore countless new build options with each of our extensively rebalanced Ascendancy Classes.
And much more: We've also added a new quest to Act Ten and have made many other small changes including ongoing performance improvements.